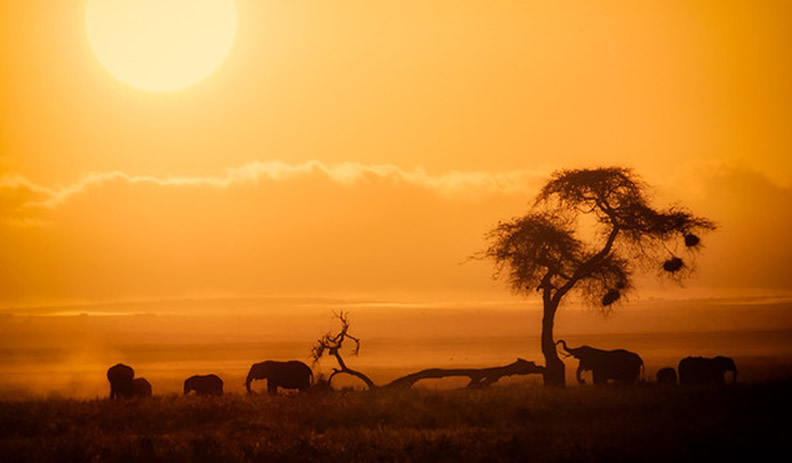 I sympathize with your pain, there are really thousands of tour operators out there and it is a difficult task to pick the best one which will really meet all your travel desires and interests.
Pick your safari itinerary and safari destination wisely – for every tourist who would wish to visit Tanzania, there are several types of safaris that will fit your desire and interests. Many of them will promise you earth and heaven, but be sure to double-check all the information – sadly, not all the tour operators will stay faithful to their promises.
As a matter of first importance, you should ask the company you planning to use the following questions.
When you inquire from the tour company, they will need to ask you different questions so that they can organize and plan for you well. The most common questions are the number of people you're traveling with, number of days, type of accommodation you want and others.
Now, these are the questions you have to ask before you confirm with the tour company you planning to travel with.
In case you going for a group tour, you have to know how many people will be in the safari vehicle? And you should make sure that every person in the car gets a window seat for a better view.
What type of vehicle do they have? Here you need to have a 4×4 safari vehicle with a convertible roof for wildlife watching in the national parks.
What other interesting feature does the car have? A safari vehicle should have a good air conditioner because as you know Tanzania sometimes is hot, there should be a socket for charging on every seat where you can charge your phone and laptops and a pop-up roof is a must.
The last time I was on the safari in Tanzania with my husband, for me I was on a self-drive safari and hired a 4×4 safari vehicle from 4×4 Self Drive Africa Ltd and our vehicle had all the features we asked for plus a 50liter fledge. And when we reached at time and the plugs stopped working, we contacted the company and they sent a mechanic at our lodge and fixed it.
How old is the car? Find out to know the millage the vehicle has moved at least let it be less than 150,000km.
Does it have a spare tire in case of emergency? In most cases, safari vehicles come with two spare tires because roads in national parks are bad and it's possible to get a flat tire anytime.
Does the safari vehicle come with a radio for communication? This is so important to communicate with other drivers to know where there is a good sighting of animals.
What are their online reviews from past clients?
The reputation of the tour agency is really significant and with some simple background checks about the company, you will be able to know whether the agency is dependable or a scam. Without checking the reputation of the agency, there are high chances that you will get an unqualified tour guide, and also sending your money to people who will disappear and you will not be able to hear from them afterward. Indeed, even a 20% deposit is somehow a lot of money considering the safari costs, so in every case double-check the authenticity of the tour agency – where is the address, who is the founder? Google their telephone number. There are fewer risks of fraud when you deal with notable international tour agencies, yet it may happen with some smaller tour agencies so it's recommended to double-check before you book and send a deposit.
NOTE: In case there is a small company offering a reasonable and fair offer and you would love to support and give them business, you have to first confirm that it's legitimacy by asking for the details like operation licenses in the country or you can still ask for contacts of references to confirm everything is in place. Don't fear to ask because if there is nothing they are hiding, they will be happy to provide it!
After knowing all the above, you will have to request a detailed travel itinerary which shows all the information like driving time from one destination to another, types of lodges you going to sleep in, and also find out whether the lodges are located inside national parks or outside. For the lodging issue, it's better when the lodges are inside the park because there are high chances of animals coming and visiting you at the lodge, and also it's easy to start a game drive early enough.
To avoid misunderstanding, at least let the tour company give you a copy of confirming email from all the lodges they booked and you also take an extra step to find out whether your booking is there.
The company should send you their cancellation and refund policy. These types of safaris are always organized well and in advance but you never know, perhaps you won't be able to make it there after all. Will you be able to get your money back in such a situation? If so, how much?